Source: Handsoffvenezuela-NL April 18, 2020 
The Rutte-III's government's foreign policy, dictated by Washington, is leading us to wars against sovereign states. This now involves us in a war with neighboring Venezuela, 80 km south of Curacao.
For decades, the U.S. has insisted on being able to use Dutch territory in the Caribbean, as a base for its military operations in Latin America. But successive Dutch governments, sometimes under great pressure, have managed to avoid this.
As early as 2009, Chavez warned for the possibillity of an USA attack from Dutch territory. And now the time has come. Our government and parliament apparently have no problem with the Netherlands plunging into war with a neighbouring country.
But is it what the Dutch people want? Is it wise, Is it ethical? Is this really in the country's interest, considering all the terrible consequences for the people on the ABC islands?(Aruba, Bonaire, Curaca – 3 former Dutch colonies)
Immediately after his appointment in 2018, foreign minister Stef Blok negotiated with the new right-wing government in Curaçao about unilateral coercive measures against Venezuela and the preparations for a possible military invasion.
Blok's actions, which have already been carried out or are in preparation, involve
The Antillean islands are obliged to support the unilateral trade embargo and other illegal US+EU coercive measures against Venezuela. As a result, the people of the ABC islands have experienced serious economic problems.
Curaçao is a base for 'humanitarian' goods from USAID, destined for the parallel puppet government of Guaido in Venezuela.
From May onwards, any Venezuelan wishing to visit the Caribbean islands will have to apply for a visa. A maximum of 8000 visas will be issued each year. This is a serious post-colonial interference. Historically, these islands are very connected to Venezuela. Especially since the turn of the century it is their big brother who has always supported them. There are many business, social and family ties.
Since December 2019, Foreign minster Blok and the government of Curaçao signed a Status of Forces agreement (SoFa) with the U.S., in which Curaçao commits itself to allow U.S. military troops and equipment on their island without any legal control. Crimes committed by american troops of contracters will fall under the U.S. military legal system, so will go unpunished.
The military training facilities on Curaçao have been expanded enormously in 2019/2020 and a high observation tower has been built. A new jetty was built on the south coast of Bonaire.
The Trump administration's threat of war against Venezuela is increasingly alarming.
As of 2014: Financial economic sabotage by unilateral coercive measures (so called sanctions) has deprived the country of much of its strength and well-being. It is comparable to the 'sanctions' against Iraq, Libya and Syria, before the American armies or their proxy militias invaded.
23 February 2018: A memorandum of high-ranking army leaders describes the possible acts of war with which they believe they can defeat the Bolivarian Republic of Venezuela. It is the roadmap of the regime-change operations we have seen carried out in recent periods. They have caused immense damage, suffering and threat, and are to be feared for worse, possibly fatal acts of war.
March 28, 2020: The U.S. has indicted President Maduro and 15 members of his government for alledged drug-related crimes (Narco-traffic). On their heads amounts of 10 to 15 million dollars have been pledged.
29 March: All Venezuelan media, owned by the opposition's elite put forward a scandalous US proposal for an interim government in Venezuela and new presidential elections. It is well known how US puppets in forced interim governments can corrupt elections.
30 March: During the night, a Colombian Passenger ship named 'Resolute' and sailing under the Portuguese flag entered the waters of Venezuela, deliberately rammed a ship of the Venezuelan Coast Guard, and fled to a port in Curaçao, supposedly to bunker there. They did not respond to the distress signals of the rammed and sinking Coast Guard ship, which is undoubtedly a crime.
March 31st to the present day: The passenger ship Resolute is still in the harbor of Curaçao. The authorities of Curaçao have not responded to the Venezuelan government's request for investigation and clarification. The Dutch government has formally supported this request, but it seems absurd to assume that it has no information on it. The Dutch government is fully responsible for military and foreign policy.
1 April: The US decides to increase the war-on-drugs in the Caribbean Sea by patrolling with naval vessels. Of course they will make use of Curacao's naval facilities. Any measures taken by Curaçao against the spread of the Sars-Cov-19 virus by US troops will be contrary to the Standard of forces Agreement (SoFA), and will not be followed up. This is life-threatening for our compatriots there.
April 2: The NATO summit in the US calls for a NATO action "against corona" in a video consultation with the NATO delegates.
2 April: Stef Blok tweets in a reaction to Pompeo's war language (translated): "The political and humanitarian crisis in Venezuela can only be stopped by the restoration of democracy. Free and fair presidential elections are essential. The Kingdom of the Netherlands welcomes @SecPompeo's proposal to establish a transitional government of national unity for this purpose".
5 April: President Maduro, in an open letter to the people of the United States, urges them to reject their country's war against Venezuela.
9 April: Minister Bijleveld-Schouten of Defense informs the parliament by letter that the largest Dutch warship, the LNHMS Karel Doorman, is sailing to the South Caribbean Sea, "to help in the fight against Corona". This is coordinated with France and England, who are also sending their large amphibian attack ships there.
Her letter to the Parliament [PDF] did not receive any MP's critical reaction.
13 April: The amphibian attack&support ship LNHMS Karel Doorman has left Den Helder, heading to the southern Caribbean Sea to support the fight against . . . . . . . Corona-Virus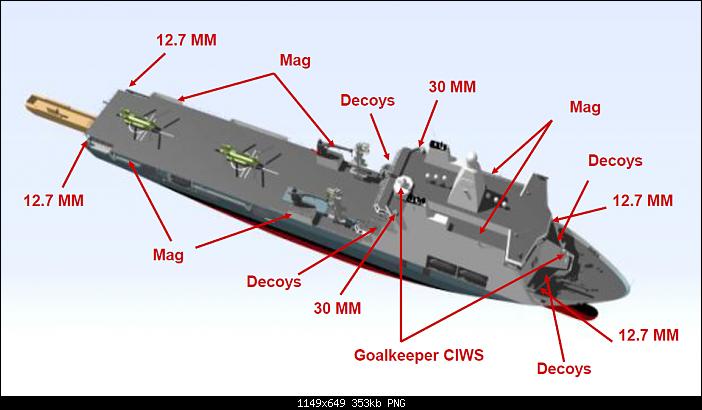 The state-of-the-art guns of the LNHMS Karel Doorman can fire 200 projectiles per minute. From the amphibious tailgate a 2 kilometre long row of vehicles can be landed in a short period of time. Several large army helicopters can land on the deck at the same time and be provided with ammunition. Ships and helicopters can be refuelled from the huge storage tanks. (source: realitymod.com)
To combat a virus, this seems rather overdone.
Did, in addition to the 'War on Drugs' and the 'War on Terror', a so-called 'War on Corona' have just been launched?
And will the Dutch government once again be involved in this military aggression? How much of a threat will that be for the people in the region?